Director of Policy and Research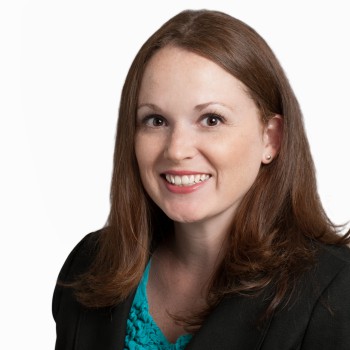 Amber Caulkins is the Director of Policy and Research for the AICU Rhode Island where she monitors, analyzes, and evaluates legislative and community issues that impact AICURhode Island member institutions. She also provides support for government and community relations programming, outreach, and communications for the organization. In addition, Amber supports the association's members in identifying opportunities for engagement, participation, information sharing, and advocacy among AICU Rhode Island peer groups.
Amber also leads The College & University Research Collaborative (The Collaborative), an AICU Rhode Island initiative begun in 2013 that connects public policy and academic research for Rhode Island. In this role, she works to engage scholars from across Rhode Island's 11 colleges and universities in research to support state leaders and has developed an innovative process for turning research into action. Amber focuses on utilizing the wealth of expertise in the state to improve Rhode Island and works to build collaborations with policy leaders, higher education partners, and the community.
Amber previously worked for the Rhode Island Technology Enhanced Science Project, a $12.5 million National Science Foundation grant based at the University of Rhode Island. She is an alumna of the University of Rhode Island where she received a bachelor's degree in journalism and a Master of Arts degree in communications studies, and lives in Cumberland.