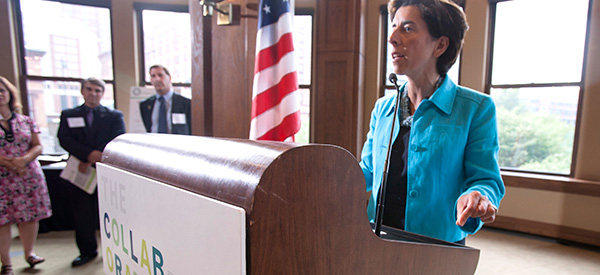 Founded in 2013, The College & University Research Collaborative (The Collaborative) is an AICU Rhode Island led initiative comprised of the 11 public and private colleges and universities in Rhode Island. The mission of The Collaborative is to increase the use of non-partisan academic research in policymaking and to provide an evidence-based foundation for decision-making in the state.
Since its inception, The Collaborative has actively engaged hundreds of scholars from across the state in research that is shared directly with policy leaders, the legislature, state agencies, community organizations, and the general public. The Collaborative leverages the research capacity of all the colleges and universities in the state in order to produce research that is applicable, timely, and critical to improving Rhode Island.
For more information, visit collaborativeri.org.