Written by Jordan J. Phelan, Spring 2017 Communications Intern 
Internships are valuable opportunities designed to provide relevant real-world experience, knowledge, and responsibility in an array of fields and career paths. Some internships even lead to career opportunities. According to Forbes, the United States fills an estimated 1.5 million internships annually, with half being paid and 60 percent turning into a job offer.
However, before you can walk into an office and land your dream internship you will first need to familiarize yourself with the internship process. This will require you to schedule ahead, prove your abilities, and follow-up with the organization or company. As someone who has completed this process numerous times – both successfully and unsuccessfully – I know that searching for, applying to, and acquiring an internship can be difficult and confusing. But it doesn't have to be that way. In this post, I will share six simple pieces of advice that will help to simplify the internship process (and maybe even help you find your next internship).
Know Yourself
Internships can range in what they offer you. While some internships are geared toward candidates with plenty of experience, others are designed for students looking to confirm their interest in a particular field.
The fact that you are pursuing an internship shows that you are a driven individual; however, before you go out in search of an internship, it is important to spend some time thinking about who you are as a person. What are your strengths and values? How do they combine to make you a qualified candidate for the position? These are some questions to consider as you reflect on your unique qualities.
For example, being able to tell a story about how your communication and leadership skills were used to solve a problem can help a potential employer see you as a problem-solver, analytical thinker, or someone who contributes confidently and wholeheartedly to the objective.
Fortunately you don't have to try and figure out your strengths and values on your own. There are some great resources available dedicated to identifying one's strengths, like the Clifton StrengthsFinder and the VIA Institute on Character. Being able to articulate your strengths will be especially helpful during the interview process. While employers already know your GPA, your relevant coursework, and the clubs and organizations you are affiliated with from your resume, they won't know how you can apply your strengths and skills to real-world problem-solving efforts unless you can tell them. But you can only do that if you understand who you are.
Be Confident
Before you begin the internship process be sure that you are ready and will be committed to completing an internship. As you learn about what you need to do to get an internship, it is perfectly fine to take your time and absorb the information at your own pace. Don't ever feel as though an internship is necessary just because it seems like everyone else is pursuing one. However, once you have confirmed your interest in completing an internship, you must build your self-confidence and give everything you have if you want it to be a successful experience.
Be Prepared
Now that you have decided you are ready for an internship it is time to look closely at your schedule. This portion should take place the semester prior to an internship to assure enough time to adjust your schedule around your internship. Although it may seem unnecessary, planning this far in advance will give you the ability to deal with any surprises associated with the remaining steps. This is also a good time to find out from your institution if your major requires an internship to graduate. Some colleges and universities require students to enroll and pass a course designed to prepare students for their internship, while others encourage you to search for and acquire your internships through the institution itself. Either way, be sure to find out what requirements or support your institution has available.
Update Your Resume
It is important for all college students, especially those seeking an internship, to regularly update their resume to showcase all their accomplishments and achievements. Although a resume may seem like just a one to two page document with basic information about yourself, it actually serves the vital purpose of communicating and establishing an image for the employer that expresses who you are and why you should be considered over others. Additionally, a personalized cover letter explaining the ways you can contribute to the company helps immensely in standing out from the rest of the applicants. Cover letters should be specific for each position, but you can have a general cover letter on file that you tailor for each opportunity.
Get Connected
Now that you are armed with a resume and an understanding of the importance of a cover letter, it is time to start looking for organizations you want to work for and reviewing their internship opportunities. In addition to any internship services offered at your campus, you can also discover the right internship by visiting and creating professional profiles on some of the top networking sites. These sites include:
LinkedIn, a common and impactful site amongst internship seekers, allows the user to present themselves, their background information, past accomplishments, summaries, honors, awards, certifications, resume, and other types of media in a professional and organized manner. Like Facebook, LinkedIn allows you to make connections with other users that you are associated with and, most importantly, search for internships and jobs currently available with most organizations and companies.
Some states, like Rhode Island – where I go to school – have statewide internship websites that help link students with employers. The Bridges.jobs site, where I found my most recent internship, makes connecting to employers simple by allowing current students and graduates to search for their dream internship or project in one place. In collaboration with organizations such as AICU Rhode Island, the College Planning Center of Rhode Island, and the Social Enterprise Greenhouse, Bridges.jobs helps promising candidates from all of Rhode Island's 11 colleges and universities find their path toward success.
Do Your Research
No organization is the same in how they approach internships. Each has its own set of unique qualifications, responsibilities, and deadlines. Even though you may have found three internships for the summer, that does not necessarily mean that all three share the same application deadline or starting date, making it essential to keep track of the dates associated with each internship. Similarly, just because the three internships say "Communications" or "Event Planner," that does not mean all three internships share the same duties or offer the same educational benefits.
When you find interesting internships, it is okay to ask questions. Investigate the website, locate contact information of current employers, and find others who have interned there in the past. This is your future being determined and your time being spent. Make sure it is being used well.
Now that you are equipped with inside advice and know what to expect as you begin the journey towards finding your next internship, it's time to venture out into the real world. At this very moment, there are countless opportunities waiting for the right candidate to stand up and prove themselves. By following the steps provided above, you can be that next great candidate, and soon, a remarkable intern at the organization of your dreams. You might even walk away with a job offer.
So, are you ready?
---
About Jordan J. Phelan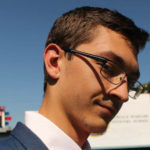 Residing in Portsmouth, RI, Jordan Jeffrey Phelan is a proud student at Roger Williams University studying Journalism and Economics with minors in Professional & Public Writing and Political Science and leader in various capacities both on and off campus. In addition to being an active and engaged learner, Jordan enjoys running half-marathons and working on his book that is based on a real story. After graduation, Jordan intends to utilize his knowledge of journalism, economics, and political science to work at prestigious publications such as The Economist, and possibly in the field of professional sports.