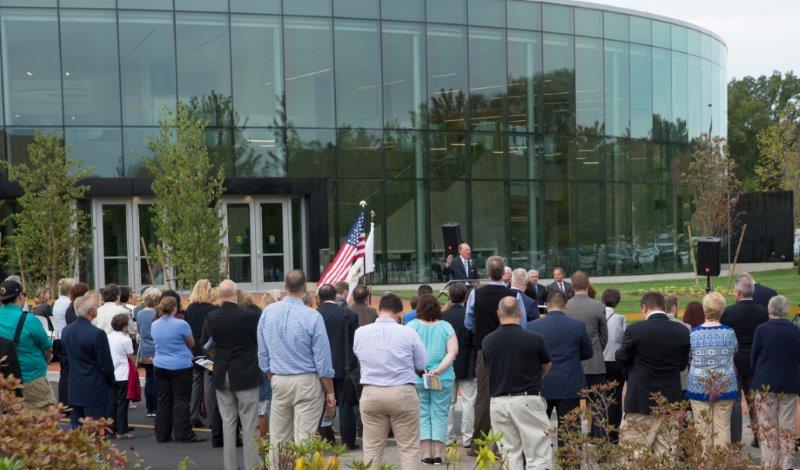 The atmosphere on campus was electric as the Bryant University community joined President Ronald K. Machtley to celebrate the grand opening of Bryant's Academic Innovation Center. The project broke ground just 16 months ago and opened for the first day of classes on September 6 — on time and under budget.
The new building is the culmination of an innovative development and design process five years in the making. It is a light-filled architectural masterpiece that was conceived and created by a team from multiple academic and professional disciplines who came together to reimagine and redefine higher education.
"We want to not only teach innovatively in this building, but also to imbue our students with the essential traits to become innovative leaders for the future," said President Ronald K. Machtley.