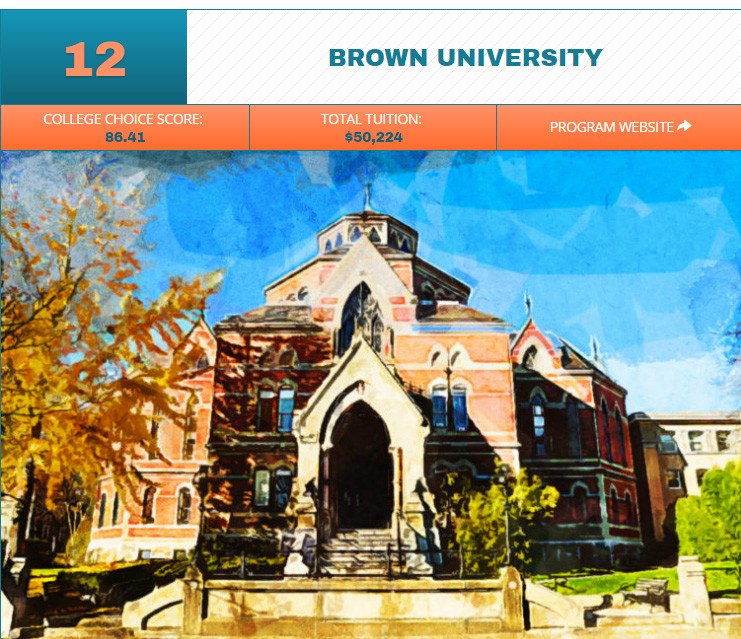 PROVIDENCE – Brown University ranked No. 12 on College Choice's 2016 list of the 50 Best Master's in Computer Science degree programs.
Master's students within Brown's program have a choice between a thesis, project or coursework only track.
College Choice's rankings were based on cost of tuition, average salary of recent graduates and the school's overall academic reputation. College websites, statistics and ranking websites provided this information. Brown's total tuition is $50,224.