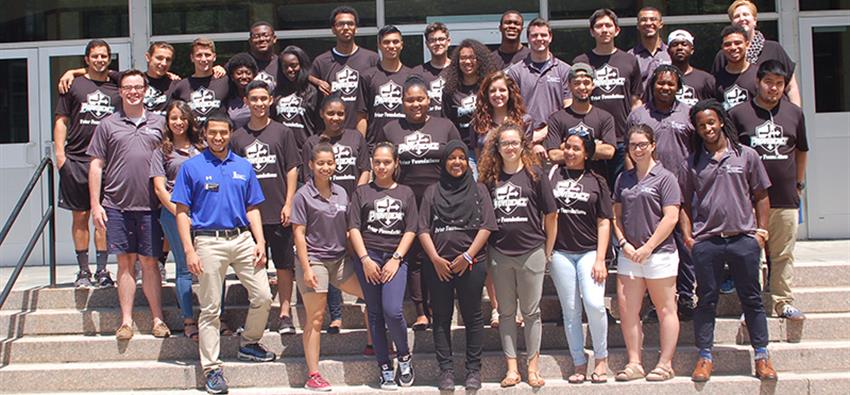 A new college campus can be an intimidating place. For many students, getting to know resources, academic rigor, student organizations, and campus layout is just as important as choosing which classes to take. 
Two years ago, these were the main concerns of incoming Providence College students Amie Mbye '18 (Pawtucket, R.I.) and Jarely Paulino Diaz '18 (Lawrence, Mass). But, after spending five weeks in the Friar Foundations Program (FFP), a summer bridge program intended to ease the transition from high school to college, they were poised to take on the school year.
This year, Mbye and Diaz each made it a priority to give back to the program by becoming resident assistants/mentors (RAMs) to 22 students in this summer's FFP cohort – all members of the incoming Class of 2020. The program, which is supported by funding from The Angell Foundation and The Salah Foundation, invites accepted PC students who might benefit from a jumpstart to their college careers to campus. They take credit-bearing classes, attend skills-building workshops, participate in field trips, and get to know their fellow students and the campus.