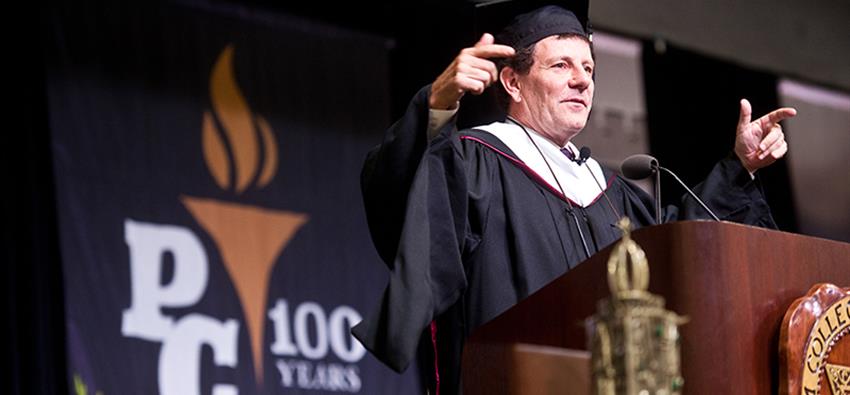 Providence College began the year-long celebration of its centennial on Wednesday, Aug. 31, with programs that reflected its tradition of academic excellence, its commitment to its Catholic and Dominican tradition, and its sense of fun.
Classes were cancelled for the day to allow students and faculty to participate in all events, which began at 8:30 a.m. with academic panels in the Ruane Center for the Humanities. Professors explored the impact of foreign language studies on a liberal arts education, the growth of psychology as an academic discipline, health care in 1917 Providence, and the impact of World War I on the British empire and race in America.
The Centennial Opening Mass in the Peterson Recreation Center followed at 11 a.m. with the Most Rev. Thomas J. Tobin, D.D.,bishop of Providence, as the principal celebrant. In his homily, College President Rev. Brian J. Shanley, O.P. '80, acknowledged that God's work in founding the College is not complete, but remains the mission of all who work and study there.