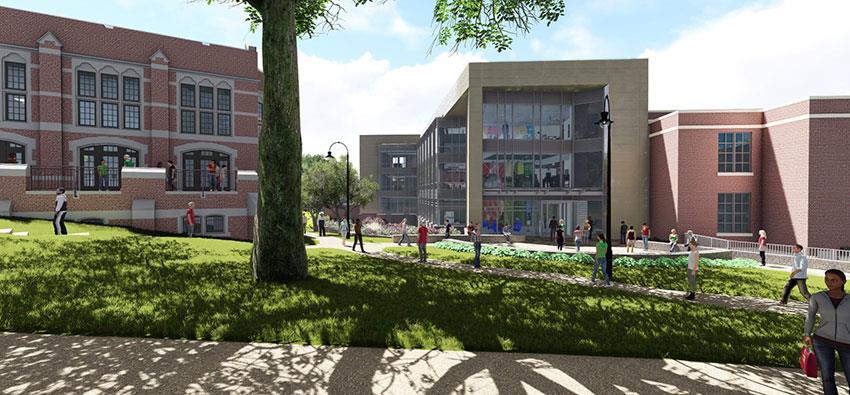 Leo Caiafa, Jr. was a native of Brooklyn, N.Y., who served in the U.S. Navy during World War II, then ran an automotive shop in Amarillo, Texas, for more than 40 years. He died in 2013, leaving an extended family that includes a great-niece, Julianne Szemko '19 (Ronkonkoma, N.Y.), who is studying psychology at Providence College. 
A deep and meaningful relationship has developed from that modest connection, leading to a $1 million donation from Mr. Caiafa's estate to establish the Lucille and Leo Caiafa, Jr. Center for Psychological Sciences, which will be part of the expanded and renovated Providence College Science Complex.
The Caiafa gift is the first major donation to the multi-phase science center project, which began in June and will take four years to complete. It will modernize the complex and unite its three buildings — Albertus Magnus Hall, which opened in 1948 as the third building on campus; Hickey Hall, a laboratory building that opened in 1962; and Sowa Hall, a faculty office building that opened in 1989.